We provide medical and social assistance to the homeless
There are 50 000 homeless people in Saint Petersburg. Your support would help us to launch street medicine projects for them so that the homeless do not die from curable diseases.
Everyone has the right to basic health care services regardless of their social status, whether they have an ID and home or not.
Who we are
Since 2018 Charity hospital has been providing medical and social assistance to the homeless in Saint Petersburg.
What we do
We give the homeless health advice, dress their wounds, dispense medication and eyeglasses to them, vaccinate them and test them for socially significant infectious diseases.
If you need help
In Get help section you will find the timetable for our projects.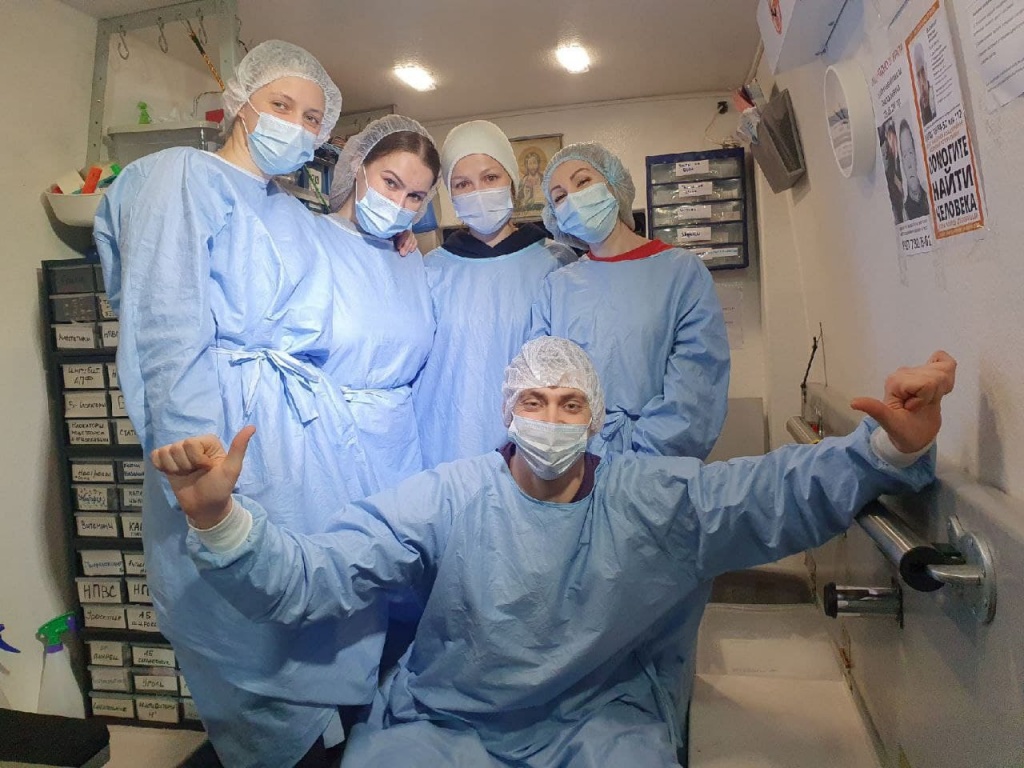 The Volunteer of Charity hospital is its pillar and engine. We always need people who are eager to make the world a better place and become better themselves through that.