Dear friends! Today Charity Hospital is celebrating its birthday! 5 years ago on June 26th, 2018, a few enthusiastic doctors gathered together in a cozy cafe in Saint-Petersburg to discuss provision of medical care to homeless people. Out of individual sorties into abandoned buildings carrying tiny medication travel bags with us, we have grown into a big organized project. In these 5 years we managed to help thousands of people who ended up on the street, those in need of medical help and social support.
Today on our birthday doctors and volunteers have gone out on the streets of Saint-Petersburg again, this time in our Mobile Clinic – to dress the wounds, check for infections, vaccinate, and choose the right therapy. All this action is for people on the street not to die of preventable and treatable disease.
You can congratulate us on our Birthday by making any donation on the online platform "Taking this opportunity" or by starting your own fundraising within ours.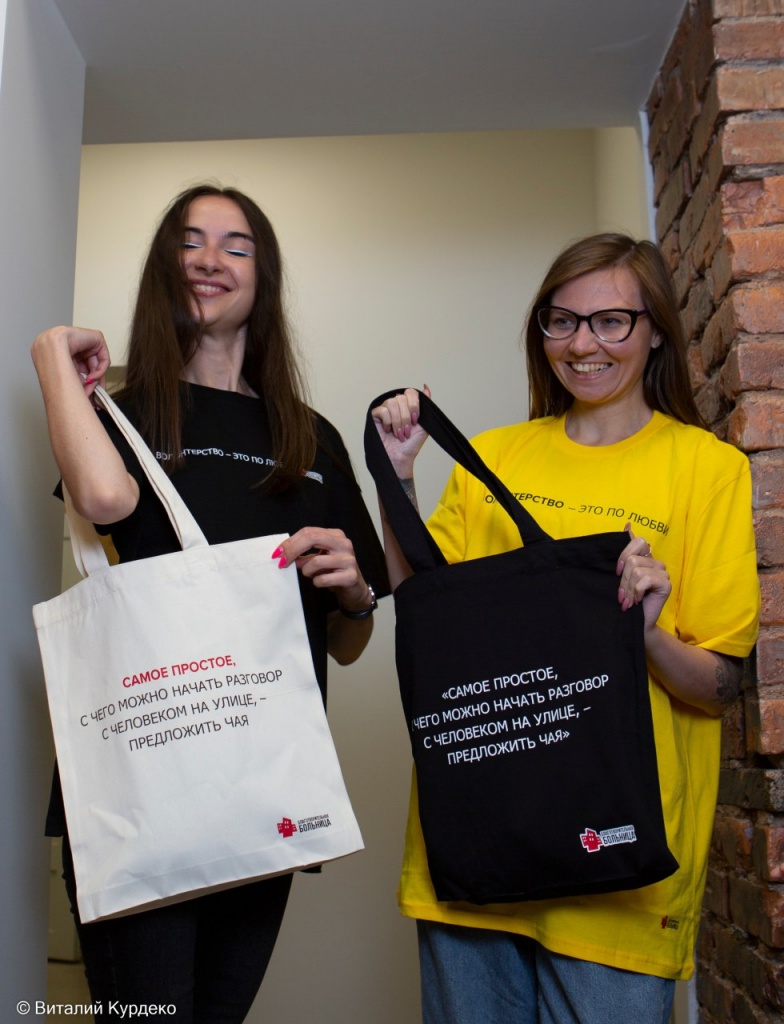 On the eve of our Birthday we gathered in the building of our future Charity Medical Clinic in Saint-Petersburg for the first time. This time we did not gather to lay tiles or remove construction dust from the walls, but rather just to see each other and celebrate our Birthday together. We are very close to getting licensed, and soon after that we will open our doors to the first patients. Medical Clinic is a new fundamental project of our organization, and after its opening we will be able to organize vaccination, various doctors' examinations, assist in hepatitis C in-depth testing/treatment protocols, conduct an in-depth HIV-examination, register disabilities and other medical conditions for social shelters.
On the photo you can see the culmination of our Birthday party – presentation of the Charity Hospital new merch. Branded clothes and shoppers will soon become available for purchase to our friends, so, please, wait for the release 🙂
Thank you for being with us all this time! Thank you for bringing medications, participating in our outreach programs, organizing races and concerts in support of us, taking pictures, helping with your kind words and deeds. Charity Hospital is all of you! Thank you, friends!